Cinema Fair
Saturday, October 20th, 11am to 7pm
Sunday, October 21st, 9am to 6pm
Rue du Premier-Film, Lyon 8th



Free admission



Over 100 exhibitors from

all over Europe





In the

rue du Premier-Film

, in the heart of a historic district



During the

festival Lumière


Cameras, video cameras, accessories, books, posters, equipment, photos, DVDs…


Workshops for the whole family on the origins and secrets of cinema: We invite you to discover the beginnings of cinema and the secrets of filming during workshops led by Mokhtar Maouaz, lecturer at the Institut Lumière. During an hour-long activity, your children will discover the mysteries surrounding the cinema, and learn the basics of this cultural art.

C

inema origins

: From Leonardo de Vinci to the Cinematographe, come discover the history of pre-cinema.

Secrets of cinema: Learn to identify jump cuts, editing effects, and go behind the scenes of filmmaking.

Hours:
- Saturday at 2pm: Cinema origins
- Saturday at 4pm: Secrets of cinema
- Sunday at 2pm: Cinema origins
- Sunday at 4pm: Secrets of cinema



Free entry upon registration: evialle@festival-lumiere.org or call +33 (0)4 78 78 36 57
Access the workshop in front of the Lycée Premier-Film (high school):
14, rue du Premier Film, 69008 Lyon.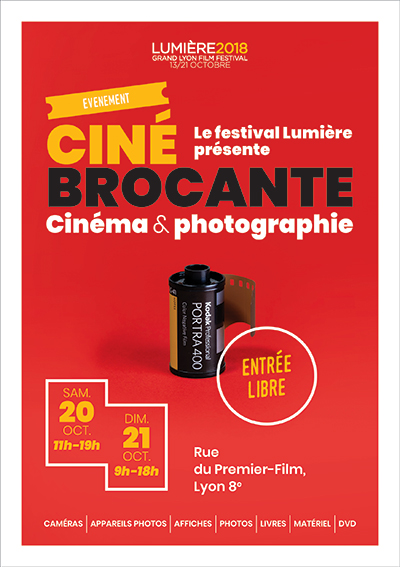 Ce site nécessite l'utilisation d'un navigateur internet plus récent. Merci de mettre à jour votre navigateur Internet Explorer vers une version plus récente ou de télécharger Mozilla Firefox. :
http://www.mozilla.org/fr/firefox