by Stanley Kubrick in a new 70mm print, true to the original


The 50th anniversary of a legend at the Auditorium of Lyon



---
Wednesday, august 29, 2018

---

An event to be held on Tuesday, October 16th at 7pm: the screening of 2001: A Space Odyssey, in a new 70mm print, true to the original, supervised by Christopher Nolan, to commemorate the 50th anniversary of the film. The Auditorium of Lyon, one of the most beautiful venues in France, will serve as the perfect setting to rediscover Stanley Kubrick's extraordinary work in the presence of Douglas Trumbull, the extraordinary pioneer of special effects.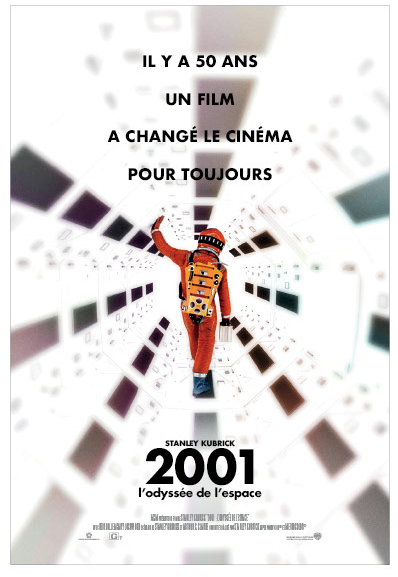 American director Christopher Nolan (Inception, Interstellar...) – a fervent admirer of Kubrick and himself a fan of 70mm, the format chosen for his last film, Dunkirk - supervised the motion picture's new print. "The modernity and accuracy of Kubrick's 70mm film was truly incredible on the original medium. So we took the original negatives to make new ones. Everything had to be done chemically, without the slightest digitization. In the end, it is less about the gradations of colors or the high resolution and more about the emotion and experience one feels watching the film.
Considered Stanley Kubrick's grand masterpiece (one among others), 2001 will be screened in its original version for the 2018 Lumière festival, offering audiences a unique opportunity to (re)discover this pillar (or should we say colossus) of world cinema, released in April 1968. Furthermore, in 70mm format, in the conditions that Kubrick himself had intended. This exceptional event follows the Cannes Classics screening in May and is made possible thanks to Warner and Ned Price, head of Warner restorations.
To complement the anniversary, L'Odyssée de 2001, a collective book edited by Michel Ciment, a specialist of the Master, will be issued in bookstores in October as part of the Institut Lumière / Actes Sud collection.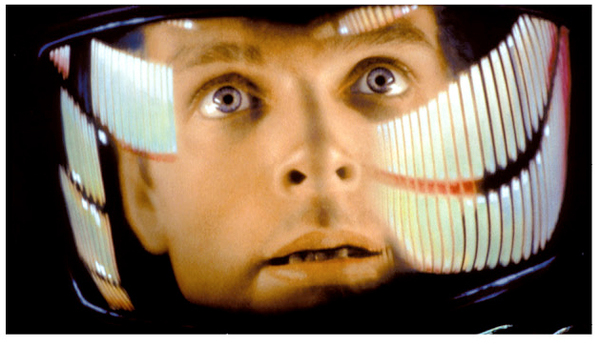 In partnership with:



Prices
12€ / 10€ (accredited members)
Purchase tickets here


---
To be issued in October -
Launch for the Lumière festival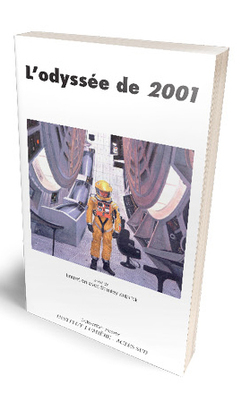 The odyssey of 2001
50th anniversary of a legend

"Fifty years after its release, 2001: A Space Odyssey has retained its wondrous power, while eluding all classification and remaining an experimental film, ahead of its time, even today," writes Michel Ciment in the preface of this short volume, which revisits the legendary work of the legendary filmmaker. In a few articles and through an interview with Stanley Kubrick, a look back at an important moment in cinema history, to open this new Collection Positif.

10x19 cm
96 pages
---
A distinguished guest to attend the screening of 2001: A Space Odyssey at the Auditorium of Lyon: Douglas Trumbull.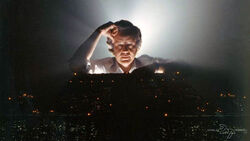 A pioneer of special effects in the 1970s, Douglas Trumbull has ever since become a legend. Although he is best known for his work on 2001: A Space Odyssey - where he set up the slit-scan technique for psychedelic animations - his mastery did not stop with Kubrick's work. He also directed two science fiction films and oversaw the visual effects of Close Encounters of the Third Kind, Star Trek: The Motion Picture and Blade Runner. His talent has been recognized with an Oscar Lifetime Achievement Award for accomplishments over his entire career.
Douglas Trumbull will be on hand for 2001: A Space Odyssey, screened in a new 70mm print on Tuesday, October 16 at 7pm at the Auditorium of Lyon.
In addition to presenting 2001: A Space Odyssey in 70mm, the festival will screen Trumbull Land, a documentary on Douglas Trumbull by Grégory Wallet, produced by Vivement Lundi! Festivalgoers will have a unique opportunity to look back on his career through an extensive interview and prestigious speakers (Gaspar Noé, Ridley Scott...), ahead of the documentary's broadcast on TCM.
---
2001: A Space Odyssey by Stanley Kubrick (1968, 2h42)
Auditorium of Lyon Tue.16 7pm
In the presence of Douglas Trumbull