---
Posted on october 15, 2018

---
American director Jerry Schatzberg, who has a very special relationship with France - and was discovered by "talent scout" Pierre Rissient - spoke to a sold-out crowd at the Lumière festival.

Jerry Schatzberg is one of those American directors whose movies are more successful in France than in the United States (he won the Palme d'Or for "Scarecrow" in 1973). According to him, it's because they show a side of America that the Americans refuse to see.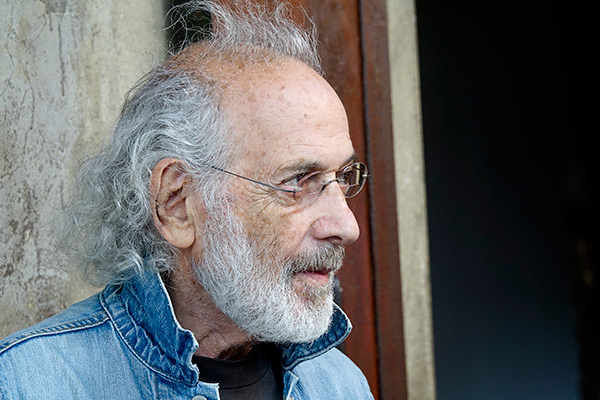 © Institut Lumière / Sandrine Thesillat - Jean-Luc Mège
For this 10th edition, this filmmaker who never misses the Lumière festival, came to meet the audience to introduce his fifth feature film, political drama, "The Seduction of Joe Tynan" (1979). The story centers around a senator who fights the appointment to the Supreme Court by a racist President, and sees his life turned upside down when he falls in love with one of the lawyers. It is a film faithful to the elegant and relaxed style of Schatzberg, a former fashion photographer.


In the lead role, Alan Alda, who also wrote the screenplay, plays Joe Tynan, a young intelligent, ambitious, and family-oriented senator, who feels his principles are being strained. Facing him, Meryl Streep, just starting her career, gives an overwhelming performance. Filming began barely a month after the death of Streep's companion, John Cazale. At Schatzberg's request, her character takes on a slight southern accent, giving her a form of assumed cover and contrasts with the frank character of Ellie, the senator's wife, portrayed by a formidable Barbara Harris.

Asked about the genesis of the film, Schatzberg said filming was a complicated affair because Alan Alda refused to change the dialogue at the request of the actors. It was Schatzberg who made the choice to cast Meryl Streep, still at the very beginning of her career. He describes how she had an exceptional quality - an intuition, confirmed not long afterward, when she won her first Oscar in 1980, for "Kramer vs. Kramer."

Lise Pedersen

Throughout the festival, discover the photographic exhibition of Jerry Schatzberg on Bob Dylan from 1965 to 1967, when the singer released two of his most legendary albums, Highway 61 Revisited (1965) and Blonde on Blonde (1966), as well as Jerry Schatzberg's book, "Dylan by Schatzberg" (ACC Art Books).
Lumière Gallery, 3 Rue Pleney, Lyon 1st.
During the Lumière festival - Daily 10:30am-7pm, October 23rd to November 4th
After the festival, Tuesday through Sunday, 12pm-7pm
Closed Mondays - Free admission - Metro: Hôtel de Ville / Cordeliers