awarded to Michèle Ray-Gavras
---
POSTED ON OCTOBER 19, 2018

---
The producer of KG Productions received the third Fabienne Vonier Prize last night, surrounded by her husband, filmmaker Costa-Gavras, and her three children, Julie and Romain, directors, and Alexandre, a producer.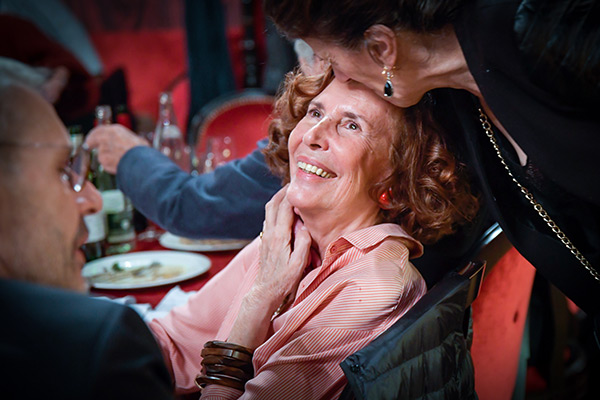 Copyright Institut Lumière / Jean-Luc Mège photography
A committed producer who looked to the South and strong themes (becoming a producer after a long career of international journalism, where she covered the Vietnam War), Michèle Ray-Gavras has produced films by Mehdi Charef, Tony Gatlif or Jean Teulé. Her long and fruitful collaboration with her husband has resulted in masterpieces of contemporary cinema: Hanna K., Amen... In 2017, she produced the first film by Rayhana, I Still Hide to Smoke, with an entirely female cas.


La rédaction Lumière