Claire Denis and Le Passage


---
Posted on october 19, 2018

---
On Thursday morning, we have a rendezvous with Claire Denis at the Comédie Odéon Theater for a masterclass. It's been twenty-five years since I last met the author of Beau travail, either professionally (through multiple interviews and meetings for Les Inrocks) or in the streets and cafés of Paris (we live in the same neighborhood).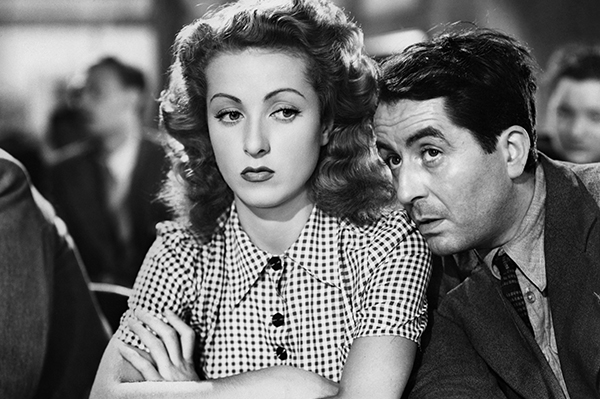 Film Beating Heart
I like Claire a great deal and I admire her work; she is a rather unique filmmaker in the landscape of French cinema. While our directors generally follow the model of the "cinema novel" (based on dialogue, narrative and dramaturgy), Claire Denis is more willing to practice "film-choreography," "film-sculpture," or "film-painting," a rolling-boil of mysterious cinema, based on sensation, the senses, sensuality, visceral sexuality, closer to a David Lynch or Abel Ferrara than a Renoir, Truffaut or Desplechin.

For 90 minutes, Claire superbly answers my questions and those of the public, evoking her childhood as a moviegoer, her education and experience (IDHEC, then fifteen years of collaboration with the likes of Costa-Gavras, Jacques Rivette, Wim Wenders, Jim Jarmusch), demonstrating a deep intelligence and hyper-sensitivity, two qualities reflected in her approach to the cinema and her creation of framing and scenes. Master class, classy! The pleasure continues during lunchtime at Le Passage with Alex Descas and Jean-Pol Fargeau, her loyal accomplices, whose meal is shortened for a valid reason: Claire and friends leave to discover The Image Book, the new Godard, which ushers in the crazy ambition of the Institut Lumière and Thierry Frémaux to screen ALL of Godard's filmography in reverse chronological order, as if going up from the estuary to the source of this long, intractable river.

In the afternoon, I take a meditative break to visit the photo exhibition on Charlie Chaplin next to the Lumière bookstore, rue du Premier-Film. It was overwhelming! These rare pictures, taken by unknown photographers and beautifully exposed (large formats, a single-session series...), show Chaplin at work, setting up a shot, directing his actors and actresses, unwinding between takes... We see Chaplin (sans moustache, in beautiful, elegant costumes...) as well as "the Tramp" (avec moustache, dressed in rags, with bowler hat and cane...). A straightforward portrait depicts the legend Chaplin himself: "In this photo, I have a murderous look." There is also an image of involuntary black humor: Chaplin, holding the camera, makes a point in his outfit as Hynkel the dictator. The impression from the exhibit continues that evening at Le Passage, where we run into James Thierrée, the grandson of Chaplin, who looks like his twin - Thierry remarks with a smile, that certain people say, "It's amazing how much Chaplin looks like his grandson!"

In the early evening, I make two presentations at the Pathé Bellecour, telling the moviegoers who are about to take in the three-hour screening of "The Best of Youth" (Part 1) that they will enjoy the intensity of long meandering stories, a lyrical or soap-opera-ish delight, which follows characters over forty years of their lives, getting attached to them like friends. I conclude by betting that at the end of the show, the audience will have only one uncontrollable desire: to return the next day for Part 2… I then continue with Beating Heart at LEM in Tassin. I have already mentioned what a distinct pleasure it is to bring cinema classics to peripheral districts, a feeling of participating modestly in a noble mission of public service. And to do it with a jewel by Henri Decoin only increases this delight tenfold. Beating Heart is the French version of a "screwball comedy," a sparkling fountain of charm, wit, humor, with vibrant dialogues and rapidly-developed feelings. And the actors! The supporting roles are delectable (Julien Carette, Jean Tissier, Saturnin Fabre...), while in the center of the film, Danièle Darrieux is simply phenomenal: at once ingenious, devious, amorous, melancholic, angry, gay, sensual, with equal happiness, she covers all the nuances of the palette of human feelings. Decoin, with this caliber of films, places himself on the level of Hawks, Lubitsch, Cukor or McCarey.

Then, dinner at Le Passage provides an opportunity to say a few words about this essential institution of the Lumière festival, a sort of unofficial HQ. A sensational, unique place, a labyrinth of passageways, lounges, nooks (perfect to break down a Decoin), boudoirs, patios, terraces, where one never knows if one is outside or inside, in the yard or in the garden, in the dining room or in the living room. It is a warm, womblike place, where the best and most intimate encounters of the festival are made, because Thierry Frémaux and Laurence Churlaud (his collaborator who orchestrates the place) had the will and great idea to mix all elements of the cinema world: filmmakers, actresses and actors, producers, distributors, operators, technicians, as well as singers, musicians, athletes, politicians, and even journalists. At Le Passage, during previous editions, I was able to exchange two words or chew the fat with Michael Cimino, Sophia Loren, Jerry Schatzberg, or John McTiernan, something that is still unique, extraordinary, which would be impossible in Cannes or elsewhere. This year, I have already stated how dinner next to Liv Ullmann was a marvelous moment of simplicity and cheer, how amusing and on fire Bernard Lavilliers was at the end of the meal and the evening. Last night, Thierry awarded the Fabienne Vonier prize to Michèle Ray-Gavras, and we were able to rub shoulders on this fine occasion with the entire Gavras family (Costa, Julie, Romain... they need no introduction), but also with Nicolas Seydoux (of the venerable Gaumont) or Gérard Collomb (who seems to prefer the fine Beauvau wine), and James Thierrée, Thomas N'gijol, Biyouna, Gianluca Farinelli (of the Cineteca di Bologna), Vincent Maraval (notorious cinema agitator), Alberto Barbera (Venice Film Festival), or festival regulars such as Laurent Gerra (who is well-known as an imitator, but is also an erudite cinephile) and President Bertrand Tavernier. Near my table were the very friendly and talented actresses Anne Consigny and Suzanne Clément. Anne is here for the entire festival, introducing films every day. She told me that after having always felt timid about participating in moviegoers' conversations, this edition of the festival allowed her to finally dare to talk about movies and share her cinephile tastes. It was very touching and it summed up well the barely visible, but very real magic that the festival produces. Le Passage is aptly named: a place of cinema sharing and transmission, a place of agreeability and friendship... In short, a place in the image of the Lumière festival, which indeed we could not imagine without its Passage.


Serge Kaganski