Parallel to the Lumière festival
Numerous cultural events are happening concurrent to the festival, highlighting the richness of the program. A quick overview.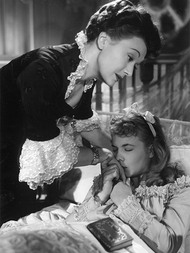 The Pit of Loneliness by Jacqueline Audry
Cinémathèque des Pays de Savoie et de l'Ain
Fin In the late 19th century, in a finishing school near Fontainebleau, Miss Julie and Miss Cara run the establishment. For some time now, harmony has no longer reigned, and when the girls must choose sides, newcomer Olivia supports the former. Miss Julie becomes the object of desire, and Olivia declares her love and devotion...
Screening on Thursday, October 15th at 7pm in the presence of the film's restorer, Eymeric Jorat.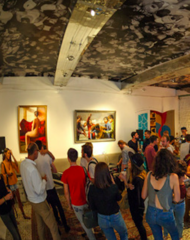 CLOSE UP - Collective exhibition #9
Taverne Gutenberg - 5 Rue de l'Epée, 69003 Lyon
For its ninth collective exhibit, Taverne Gutenberg transforms into a huge cinephile library, both rich and eclectic. Each artist selects a work inspired by a film, a movie scene or even a single shot of cinematography. The aim is to highlight the relation between different artistic mediums and pay tribute to the cinema in an inventive way.
October 18th to November 25th - Opening 3 €