Lumière and Rêve de cinéma
Screenings for hospitalized children are organized in partnership with the association 'Dream of Cinema' at the Woman-Mother-Child Hospital, the Léon Bérard Center and, new this year, at the St Joseph St Luc Hospital.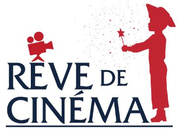 Like every year, the Lumière festival is teaming up with

Rêve de cinéma

to bring the cinema to hospitalized children.

Woman-Mother Child Hospital / BRON
Wednesday, October 17th at 3pm
CHILDREN'S MOVIE Kirikou and the Sorceress by Michel Ocelot and Raymond Burlet (1998, 1h15, in French)

With the support of BNP Paribas


Screening at the Lyon-Corbas Prison
A film is screened for the inmates in the presence of a guest, and a selection of festival films broadcast all week via the internal video channel. Also in several penitentiary centers of the region.
Once again this year, Lumière will be present at the Lyon-Corbas prison. After Emmanuelle Devos, Clotilde Courau, Karole Rocher, Arié Elmaleh and Luc Dardenne who introduced, respectively, My Name is Joe by Ken Loach, A Monkey in Winter by Henri Verneuil, Fistful of Dollars by Sergio Leone, Dial M for Murder by Alfred Hitchcock and High Noon by Fred Zinnemann, a new festival guest will visit the inmates this year and introduce a film.