and

Itinerary of a Spoiled Child
To open the Lumière festival
Saturday, October 13th at 5:30pm - Halle Tony Garnier

Claude Lelouch will be the guest of honor at the opening night of Lumière 2018. Surrounded by his cinema family, the director will introduce one of his biggest successes in restored print: Itinerary of a Spoiled Child, starring Jean-Paul Belmondo and Richard Anconina.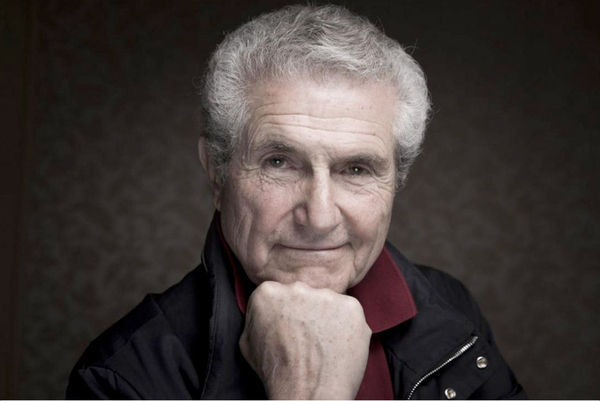 The director of the legendary A Man and a Woman will do us the honor of his presence on opening night, also hosting a master class the following day and attending the screening of several of his films. "A filmmaker is someone who is very curious and in love with life," said Claude Lelouch, who will turn 81 soon. It is precisely this enthusiasm that has nurtured his long career of 50 feature films and countless awards - including an Oscar, a Golden Globe and a Palme d'Or.
After starting out as a reporter, notably in the USSR, then directing "Scopitones" (a precursor to the music video), Lelouch made his first feature film attempt with Le Propre de l'homme in 1960, which he himself admits was a crushing failure. "There have been turning points and pivotal films, which have taken my work in new directions," he assesses, referring to a career that has brought together a host of illustrious actresses and actors. These artists compose the famous "Lelouch Gang," a common thread running throughout his filmography, some of whom will attend opening night, along with Francis Lai, the music composer on all Lelouch's films.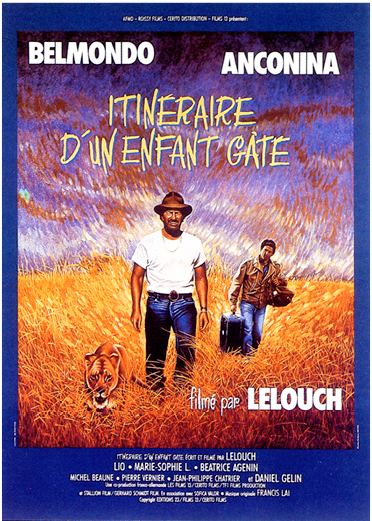 Itinerary of a Spoiled Child is "the autopsy of a voyage, the journey of feelings through fifty years of a life of a man who is curious, open to fate and ready for any adventure." Released on November 30th, 1988, thirty years ago, the movie is one of the filmmaker's most memorable works, offering magnificent roles to young Richard Anconina and the immense Belmondo, who would receive the César award for Best Actor.
"I am happy to open the Lumière festival, which I have attended every year to introduce films I love," declared Claude Lelouch, who began shooting a new movie this September. "The idea of this permanent visit to the history of cinema is both audacious and reassuring to a filmmaker, who always wonders what will become of his films. It will be a pleasure to introduce Itinerary of a Spoiled Child with my actors on the big screen of the Halle Tony Garnier, surrounded by the Lyonnais audience, whose generous spirit I know so well."
---
During the festival, Claude Lelouch will deliver a public master class at the Comédie Odéon:
Sunday, October 14th at 10:45am
> Purchase online

He will also be present at the following screenings:

At the end of From One Film to Another (D'un film à l'autre, 2011, 2h13)
Sunday, October 14th at 10:45am at the Comoedia
> Purchase online

Bolero (Les Uns et les autres, 1981, 3h05) in restored print
Sunday, October 14th at 3pm at the Pathé Bellecour
> Purchase online

The Good Guy and the Bad Guys (Le Bon et les Méchants, 1976, 2h) in restored print
Sunday, October 14th at 4:30pm at the Ciné Aqueduc in Dardilly
> Purchase online

Happy New Year (La Bonne année, 1973, 1h55) in restored print
Sunday, October 14th at 6pm at the Cinéma Les Alizés in Bron, accompanied by Françoise Fabian
> Purchase online
---
The Claude Lelouch tribute is made possible in collaboration with

Thanks to