A photographer's perspective on cinema, a filmmaker's view of the world. Four major photographic exhibitions in Lyon during the festival, an invitation to enjoy a pensive break between screenings.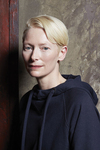 PAUL GRANDSARD EXHIBITION
21 rue Longue, Lyon 1er
For the past nine years, Paul Grandsard has been photographing guests of the Lumière festival. Evocative portraits, complicit glances and
complex expressions tell us more about these artists of the Lumière festival
During the Lumière festival - 12pm to 7pm - Closed Mondays - Free admission - Metro: Hôtel de Ville / Cordeliers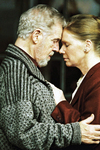 INGMAR BERGMAN EXHIBITION
Galerie Lumière, 3 rue de l'Arbre Sec, Lyon 1er
The relationship between Liv Ullmann and Ingmar Bergman greatly impacted the history of cinema. Bengt Wanselius, film set photographer for 20 years, had the privilege of immortalizing the last moments of the master's collaboration with his favorite actress during the filming of Saraband.
With the support of BNP Paribas
September 19th to November 4th - 12pm to 7pm - Closed Mondays - Free admission - Metro Hôtel de Ville
On-site: festival ticketing and eboutique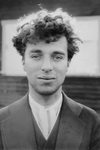 CHAPLIN, RARE AND UNKNOWN
20 rue du Premier-Film, Lyon 8e
About forty photographs from the family archives depict the process of creation, off-set scenes, makeup or costume trials, and Chaplin's moments of waiting, uncertainty or distraction. A genius at work.
During the Lumière festival - Daily from 10:30am to 8pm - Free admission - Metro: Monplaisir-Lumière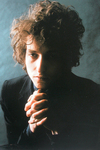 BOB DYLAN - JERRY SCHATZBERG
3 rue Pleney, Lyon 1er
Before becoming a (major) filmmaker, Jerry Schatzberg photographed Bob Dylan from 1965 to 1967, during which the singer released two of his most legendary albums, Highway 61 Revisited (1965) and Blonde on Blonde (1966). An intimate and profound quality of Dylan captivated Schatzberg: a fragility, a kindness, an eternity. French launch of the book "Dylan by Schatzberg " by Jerry Schatzberg (ACC Art Books)
During the Lumière festival - 12pm to 7pm - Closed Mondays - Free admission - Metro: Hôtel de Ville / Cordeliers
---
Other exhibits to discover:
Caro / Jeunet
Cinema and Miniature Museum of Lyon
October 13th - May 5th
After the screening of the film Delicatessen, extend the experience of the Caro / Jeunet duo with this exhibit of objects, photos and authentic decor from the films Alien, Amélie...
Reduced rate for accredited members of the festival.
60 rue Saint-Jean - Lyon 5th
The Women of Renoir
Fnac Bellecour photo gallery
October 8th to 26th
Complementing the "Catherine Hessling in the films of Renoir" series of the Lumière festival and the release of a boxed set of four restored versions of films by Jean Renoir, StudioCanal and Fnac Lyon Bellecour will display a selection of twenty previously-unpublished photograms.
85 rue de la République - Lyon 2nd
Movie posters!
In the metropolitan area of Lyon
Take a stroll to the media libraries, cinemas and exhibition halls of the metropolis to discover the movie posters of Jane Fonda, Henry Fonda, Richard Thorpe and Henri Decoin, from the heritage collections of the Institut Lumière. A unique opportunity to travel through the history of cinema.
André Perlstein
To celebrate the 10th anniversary of the Lumière festival, the Paris delegation of the Lyon metropolis will present an exhibition of exclusive and private photos of actors and directors by Lyon photographer André Perlstein.
October 2nd to November 8th - 2 rue Villersexel 75007 Paris.