Jean Paul Gaultier, "the enfant terrible of fashion", is also a major film buff. In 2010, he attended the Lumière festival, introducing Paris Frills (Falbalas) by Jacques Becker, alongside Micheline Presle and Tonie Marshall. The film helped influence him to become a designer.
For its 10th edition, Jean Paul Gaultier honors the Lumière festival by creating its annual t-shirt design, an image of a woman-camera exuding mystery and beauty.
Thanks to Jean Paul Gaultier who is currently in rehearsals for his offbeat "Fashion Freak Show", which will run at the Folies Bergère in Paris from October 2, 2018.
The t-shirt, a limited edition, is available now at our online boutique!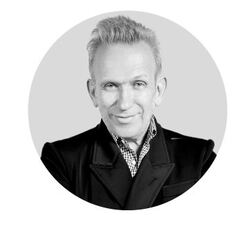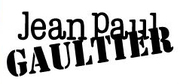 The enfant terrible of fashion

Between his trademark uniforms for the masses and dreamlike vitrines of theatrical runway shows, Jean Paul Gaultier remains convinced that fashion will always hold its own special place. "It is a need - a demand, even - for visual recognition." Yet, the fashion designer refuses to be branded as political or a mere provocateur; this man of convictions is more aptly described as a protest artist. The committed iconoclast creator systematically questions clichés, norms, codes, conventions and traditions that he diverts, shifts, reverses and destroys in order to better reinvent them.
Price: 20 € / 18 € for accredited members
Details:
Special limited edition for the Lumière festival
95% cotton, 5% elastane
Unisex t-shirt, slim fit, double needle finish