Throughout the festival, enjoy a concert to end your Lumière day. Every evening, a different group of duos or trios with different styles and musical genres will entertain you.
Friday, October 12th to Sunday, October 21st at 8pm. Free and open to all.
More info
In partnership with


A must-see spot, the ephemeral festival market offers no less than 4,500 films, a prime opportunity to find rarities or great classics. Divided into nearly 20 categories, find works related to the program and the guests of the 10th edition as well as a large selection of movies, ranging from French cinema to westerns to documentaries.
Discover the cinema bookstore of the village with over 450 titles. The program of Lumière 2018 is under the spotlight to prolong the pleasure of your screenings. A true panorama of world cinema through biographies, photo albums, analyses and a selection of cinema magazines to immerse yourself in recent movie news.
Programs - Guests - Live broadcasts - 100% movie music
In the heart of the village, hosted by journalists, every day, Radio Lumière brings you guests, news flashes, and three big live broadcasts a day from the village and the Café des Négociants.

A Tune in to Radio Lumière on the festival website, Deezer or Radio Lyon Première (90.2 FM). The only radio in the world created for a film festival!
Bar and restaurant
A restaurant open all day long, indoors or outdoors, with its large terrace overlooking Lumière Park and a craft beer bar.
In collaboration with Serge Magner Traiteur, Bouchon des filles and Les Fleurs du Malt.



This year, discover products of the Lumière line at new outlets, including ready-to-wear with Jane Fonda's image, at the main venues (movie theaters, photo gallery, hangar, bookstore) and at festival gala events. For the 10th edition, Jean Paul Gaultier did us the honor of creating a special deign for the festival t-shirt.
Information and ticket office
To purchase your tickets and accreditations.

Photo box and virtual reality space
In partnership with BNP Paribas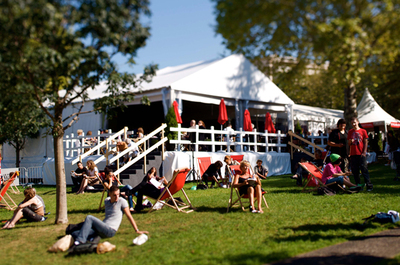 © Institut Lumière / Photo Loic Benoit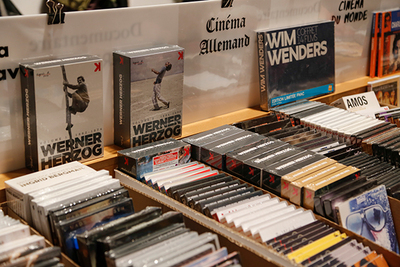 © Institut Lumière / Photo Sabine Perrin - Jean-Luc Mège Photographies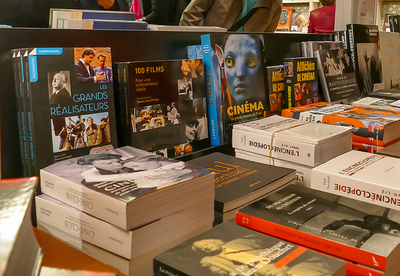 © Institut Lumière / Photo Sandrine Thesillat - Jean-Luc Mège Photographies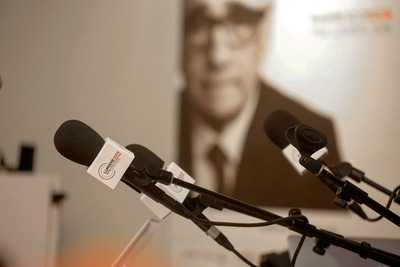 © Institut Lumière / Photo Sabine Perrin - Jean-Luc Mège Photographies


© Institut Lumière / Photo Sandrine Thesillat - Jean-Luc Mège Photographies